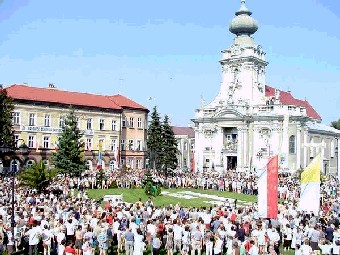 WADOWICE - THE BIRTH PLACE OF JONH PAUL II AND KALWARIA.
(4 HOURS TOUR)
A small charming town and the place where the pope John Paul II spent his childhood. A visit to the museum which was his family home before and to the Basilica where he was baptized.
It's possible to do Auschwitz-Birkenau, Jasna Góra and Wadowice as a 1 day trip.