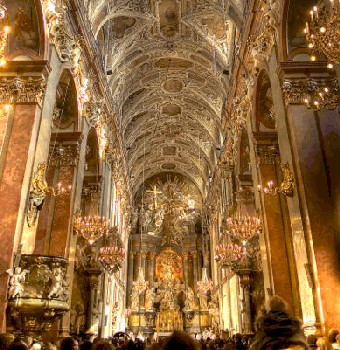 JASNA GÓRA (BLACK MADONNA SHRINE) IN CZESTOCHOWA.
(1 DAY TRIP)
The most important pilgrimage destination for Roman-Catholics in Poland. This defensive shrine, attracting every day thousands of pilgrims, is famous for its miraculous icon of Virgin Mary of Częstochowa ( known as Black Madonna). There are also museums where you can see many old valuable votive offerings.
It's possible to do Auschwitz-Birkenau and Jasna Góra as a 1 day trip.